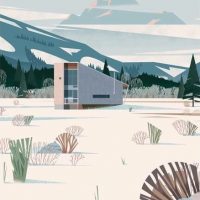 Architecture Design & Planning
We provide wide range of Architectural Design services from schematic Design, space planning to construction Administration. We will help you achieve quality of spaces through excellence in design and reinforce it with detailed planning and construction administration.
Interior Design
We offer complete interior design solutions for home and workplaces. We keep in mind our clients' needs, yet maintain a rich design backdrop. Functionality meets creativity at its most effective. We promise to employ a collaborative approach.
Interior Styling
We offer, simply put, vast enhancement to your project- be it for a show flat or a shoot. Our personal aesthetic may be contemporary and minimal but we love the thrill of grandeur and drama.
Product/Furniture Design
We design innovative yet user-friendly furniture and other articles of joy. Exclusively birthed in-house, we look forward to giving your spaces a unique touch.
Collaborations
We look forward to partnering alongside quality vendors, artists, manufacturers, aestheticians. Match our vibe and join the tribe!